We've created a formula for your business
Growth Trust Impact Journey Philosophy
Three Ways to Scale Your Business
Explore our three approaches designed to unlock your unlimited potential for business growth.

Programs
We collaborate with our partners to develop programs that address the needs and challenges of businesses in high-growth phases. Our comprehensive programs provide valuable access to knowledge, resources, and networks.
School
The Imaginal School presents a 12-session program that combines human dynamics, business mechanics, and growth strategies. This program accommodates participation from one or more individuals within your business.

Advisory
Our personalized advisory service empowers businesses and teams to prioritize the integration of Human Dynamics and Business Mechanics within their organization's strategy to enable accelerated growth and impact in equal measure.
What we do
Our formula for growth is flexible and tailored to your unique business needs. We collaborate with you to design a customized program that fosters a culture of resilience and trust (Human Dynamics) while equipping you with the resources and tools to build a solid infrastructure for scaling your growth and impact (Business Mechanics). Our approach, methodology, and operating system all focus on developing businesses from the inside out.
Businesses Don't
Transform, People Do,
and Leaders Go First!
To help businesses achieve transformation, we created the Conscious Business Operating System™ (CBOS). CBOS is a uniquely designed system that integrates business mechanics with human dynamics, focusing on growth and impact. CBOS takes a holistic approach, considering four integrated systems: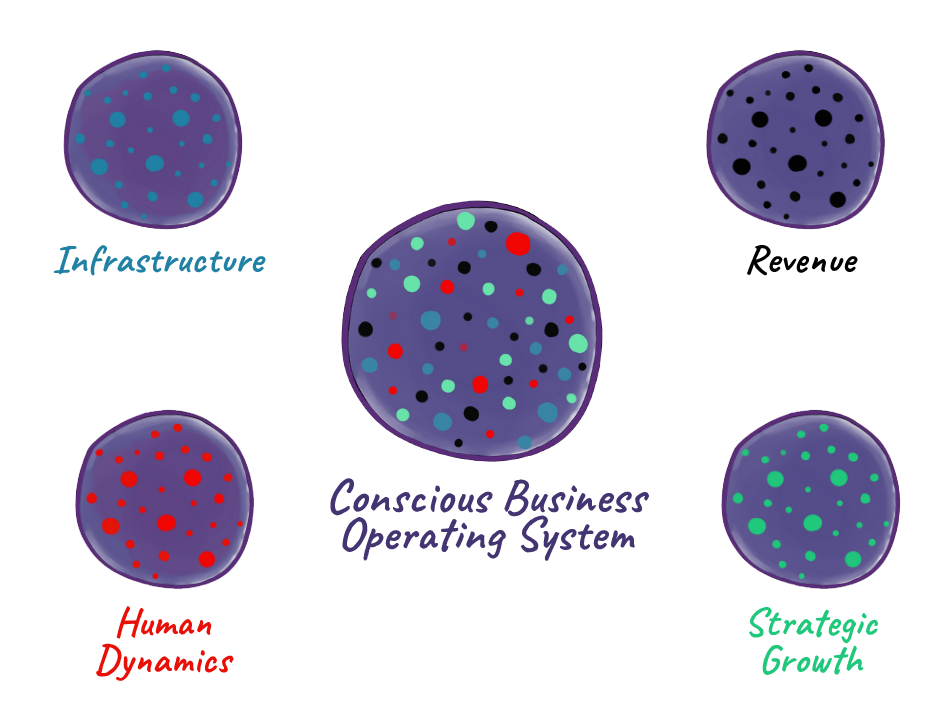 Explore Our Current Programs
Women in Technology Scale-up and Investment Program
Women in Tech
Imaginal Ventures invites Canadian women founders and leaders in technology businesses to take part in this virtual 24-week training, coaching and experiential learning program to help scale up and meet their venture capital development goals.
Application Deadline: November 27, 2023
Scale-up and Investment Challenge
Atlantic Cleantech
Imaginal Ventures has partnered with Foresight CAC and Spring Activator to launch the 8-month Atlantic Canada Cleantech Scale-up and Impact Investment Challenge.
Application Deadline: March 17, 2023
Scale-up and Investment Challenge
Health Solutions
Imaginal Ventures has partnered with the Nova Scotia Health Innovation Hub and Spring Activator to launch the 7-month Atlantic Canada Healthcare Solutions Scale-up and Impact Investment Challenge.
Application Deadline: June 16, 2023
We're Committed to Helping You Grow
Our team supports purpose-driven businesses with programs, training, and advisory services to create a positive impact in the world. Let's grow your business for good.